AUTUMN SALE DATES RESET: FRIDAY & SATURDAY, OCT. 30 - 31
Shelby County Fairgrounds, Shelbyville, Ky.
Entries close September 28
Health safety procedures will be in effect and apply to all attendees.
---------
INTRODUCING RES'S HORSE FLIP ADVERTISING PROGRAM --
THE MOST COST-EFFECTIVE ONLINE ADVERTISING ANYWHERE.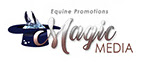 HERE'S SOME EYE CANDY FOR YOUR SHELTER-IN-PLACE TIME ...
TAKE A LOOK AT THESE NICE CONSIGNMENTS AND
CONTACT THE AGENTS/CONSIGNORS DIRECTLY. READ MORE.
PUT THE MOST EXPERIENCED EQUINE SALES TEAM, CONVENIENTLY LOCATED FOR THE MOST ACTIVE PURCHASERS, TO WORK FOR YOU.
Kentucky and the show horse public have a sales venue that draws the largest number of buyers and sellers. We invite you to join us at our upcoming sale, where you'll find a professional, experienced and responsive staff to enable you to present or select a horse. Browse through our site and feel free to contact us whenever we may assist you. If you wish to bid by phone, please visit our Terms & Forms page to download the authorization.